Vertical biomass heat transfer oil boiler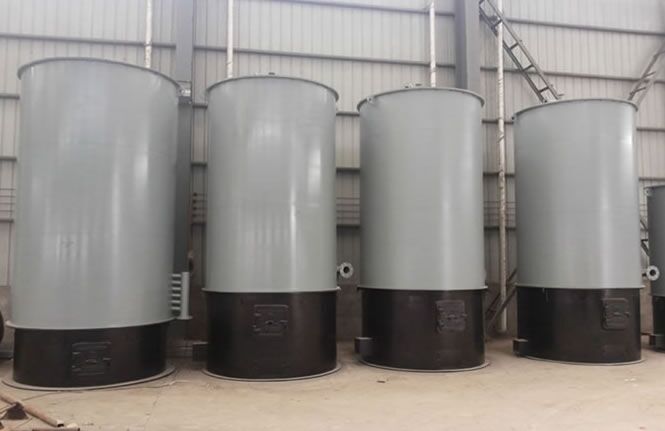 Product Details:
YGL vertical biomass organic heat carrier furnace is a new type of special boiler, also known as thermal oil furnace, with low pressure and high temperature working characteristics, and its heating temperature can reach liquid phase 340 ℃. Organic heat carriers can be used for heating in various production situations where uniform and stable heating is not allowed, and the direct heating of the flame is not allowed for the heating temperature between 150 ° C and 380 ° C.
Organic heat carrier furnaces generally use coal as fuel, heat-conducting oil as medium, and use a hot oil circulating oil pump to force the medium to perform liquid-phase circulation. The heat energy is transferred to the heating equipment and then returned to the heating furnace for reheating. High working temperature, and high precision control for medium operation. The system has high heat utilization rate, convenient operation and maintenance, and is an ideal first choice heating equipment for safety, efficiency and energy saving.
Performance advantages:
1. Liquid-phase circulating heating, no heat loss due to condensation discharge, high thermal efficiency of heating system;
2. Obtain low pressure and high temperature heat medium, easy to adjust, uniform heating, and can meet the precise process temperature;
3. The working medium is heated and exothermic and the temperature changes the volume change, and there are compensation technical measures in the system;
4. Prior to circulating heating, there are technical measures to strictly control the air, moisture and other low volatile matter content in the working medium.
Thermal oil furnace is suitable for:
(1) Rubber industry-vulcanization heating of rubber;
(2) Plastic industry-plastic firing, extrusion molding;
(3) Food industry-cooking, drying, and vegetable oil refining;
(4) Paper industry --- multi-layer cardboard for packing cartons, drying and drying;
(5) Forestry industry-heating and shaping of plywood, polyboard and fiberboard;
(6) Chemical industry-oil and chemical industry, polymerization industry, reaction tank, distillation, concentration;
(7) Textile industry-resin setting machine, dyeing machine, drying room, high temperature machine, roller machine;
(8) Others-heating of metal plating tanks, coating condensation, drying, distillation in the pharmaceutical industry, reduction, concentration, dehydration, etc.
Technical Parameters: